On this post will share some valuable information about Water Based Mascara... Our eyelash extension technician clients ask often which water based mascara to recommend to their clients... To answer this question, we put together a list of the best eyelash extension friendly mascaras...
Best Water Based Mascara For Eyelash Extensions
Water based mascaras were created to be used on semi permanent eyelash extensions, as they are Lash Exensions Friendly Cosmetics... They`re well recommended for your clients, although after eyelash extensions application there is no need for mascara... But if your clients still in need of wearing mascara, follow the list, the ones we recommend:
You Can Shop Now For Water Based Mascara From One of Our Partners by Simply Clicking on Any Image Bellow ↓↓↓ And Access Ebay or Amazon Websites Directly.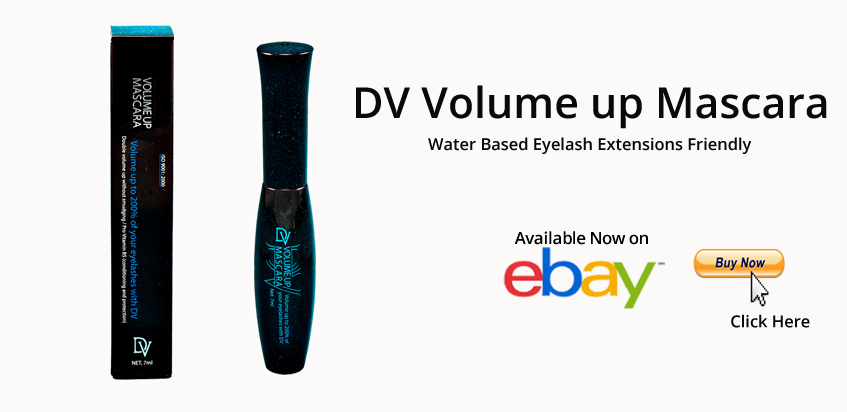 DV Volume up Water Based Mascara 8ml
"Double volume without smudging / Pro vitamin B5 designed for eyelash extension".
This premium quality mascara in water based formula and oil free mascara, wraps around and lengthens lashes to their longest.
It`s water resistant, but not waterproof, can be removed without the use of any cleanser, just wash out and gentle easily will be removed.
Perfect for use on normal or eyelash extensions.
It contained special ingredients that creates a long gorgeous volume to the lashes with vegetable wax and fruit extracts.
Ingredients:
Butylene glycol, hydroxyethylcellulose, methylparaben, water, others.
SHOP NOW FOR WATER BASED MASCARA

>>CLIQUE HERE<<

TO ACCESS NOW!