Ogone Payments Services

 
Our web site currently uses Ogone e-Commerce solution which is fully recognised by the financial industry's top players. 
It is designed to allow e-shoppers to pay in an ergonomic, user-friendly environment, while simultaneously ensuring the highest possible levels of security and privacy. 
Ogone e-Commerce payment solution is used by several thousand online commerce sites. These sites can be recognised by the Ogone logo and the words "Payment Processed by Ogone", both of which will appear on the payment page.
Full Fraud protection by Ogone
✔ Fraud Prevention and Security Module SSL Certificate.
✔ Payer Authentication (Anti-Fraud management).
✔ IP, Adress and Phone verification. (Real Time).
✔ 3D Security Module supported by all major cards. (Visa, Master Card, Maestro).
Ogone payments gives you full protection in every online transaction, with the Fraud Prevention monitor,  Ogone process all transactions verification (IP , Address, Card 3D verification and much more, all in real-time authentication, therefore reducing to 0% the risk of online fraud.


How to use Ogone Payment Services:
Please follow the instructions:
Screen 1: To select the card payment you preffer (Maestro, Visa or Master Card).  
Screen 2: Fill you card details to complete your order, click YES, and finish the order.
Ogone now activated and is fully working and compatible with our web store.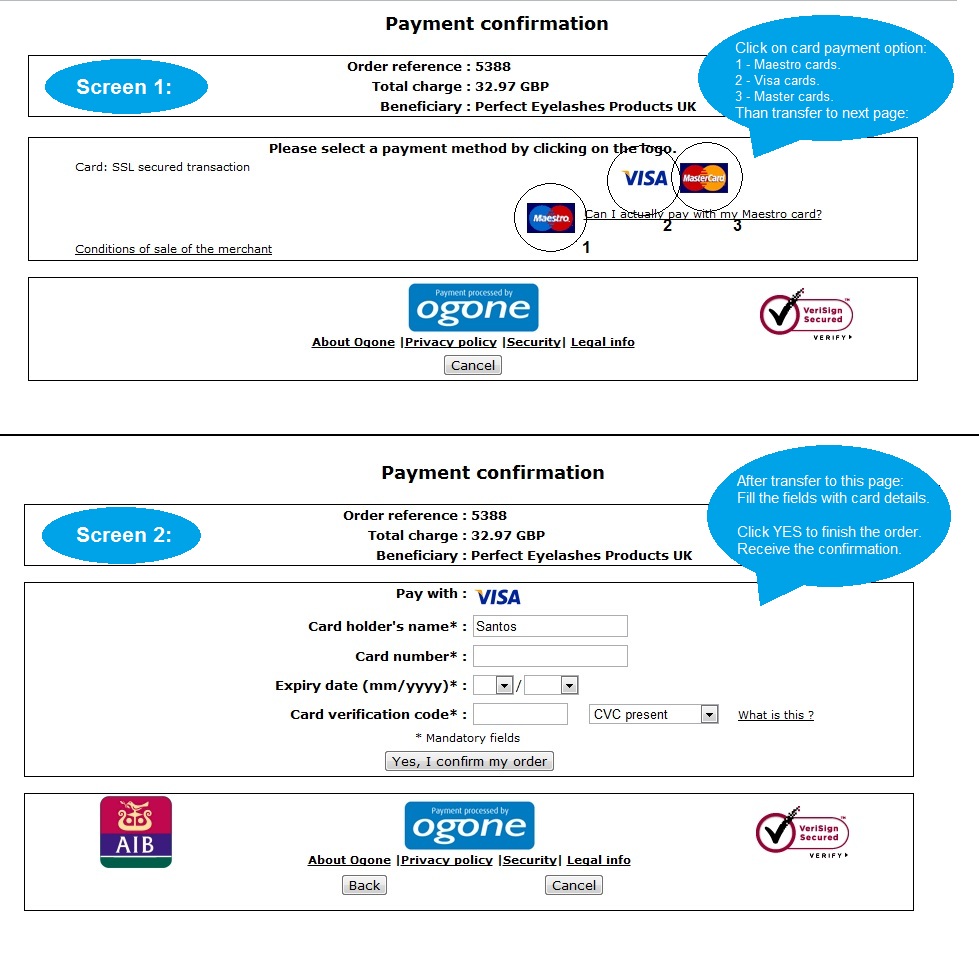 Office working hours are 9.00am-4.00pm Monday - Friday. We will aim to respond promptly to all calls, faxes and e-mails received outside of these working hours on the following working day.